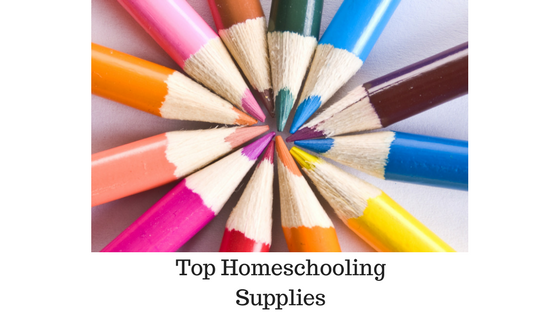 Updated - 6/2023
Homeschooling has changed vastly over the last few decades. What was once viewed as odd or for the "religious fanatics" is now a common and popular option. So, now that I am coming close to the end of our homeschooling journey (I only have two years left!!), I wanted to find out what other families can't live without in their homeschool. I polled about 30,000 moms, and below is what I found out.
Websites - The following are the top favorite websites.
Rainbow Resources - for all of your homeschooling needs
Timberdoodle - Homeschool curriculum and sets by age group - a great place to find unique items.
Teachers Pay Teachers - An amazing site offering products by hundreds of teachers on nearly any subject you can think of.
Pinterest - The site that can suck all of our time - but there are so many great ideas! Especially if you are not particularly creative - like me.
Hip Homeschool Moms - An excellent resource of information for homeschooling moms.
HSLDA - Excellent resources and legal information for homeschooling families.
7Sisters - Fantastic High School Curriculum - no busy work - core subjects and electives! (referral)
Homeschool Resources Bundle Sale - Limted time, annual sale with huge savings.
Supplies - Top 12 items! - (referral)
Sticky Notes - This was a big one for our families. Any size, shape, color, lines, no lines - so many options - and oh so convenient.
Kids Lap Desk - We used this too and now that all my kids are grown - I find that they use them on the couch, in bed and at the dorm.
Electric Pencil Sharpener - This is huge in our home too! We have the X-Acto School Pro. It has worked amazing for 12 years - I think it will last forever!
Dry Erase Markers - Another top item! We used them alot - fine point, regular, all the colors - makes homeschooling more fun!
Kid Size Dry Erase Board - No one specified on the poll if they liked the single sided or double sided. We used the double sided for years.
Ticonderoga Pencils - The standard in quality. I can't tell you how many times I have tried less expensive pencils - only to sharpen them down to the nub and throw them away.
Large Glue Sticks - If you do craft projects or lapbooks - you know how many glue sticks your kids can go through. I prefer the disappearing color ones, and always the larger size.
Teacher and Student Planners - We like the Well Planned Planners in our family. None were specified on the poll.
Nice Pens and Highlighters - We as homeschooling parents write ALOT. I prefer the Pentel RSVP pens, myself. One mom that was polled raved about Frixion pens.
Laminator - This was another big one. We love our laminator and have come to use it for far more than just homeschooling. We have had it for nearly 10 years and have had no problems. We have the Scotch Pro.
Printer - I don't know what we would do without a printer/copier/scanner. We use ours several times a day. Ours is wireless and has worked very well for us for the last four years. One of the best investments for our homeschool - Brother DCP-L2540DW.
Local Library - Oh how we have used ours! Some years we use it less - but some years we are there all the time!
Zoo and Museum Memberships - Be sure to check out reciprical memberships too!