English is one area our family constantly struggled with to find the "right" curriculum for. Do we do an "all in one", piece it together, to diagram or not to diagram. These are the questions that went through my mind - E V E R Y Y E A R! Below are some excellent options that we discovered. Click on any of the curriculum titles to learn more.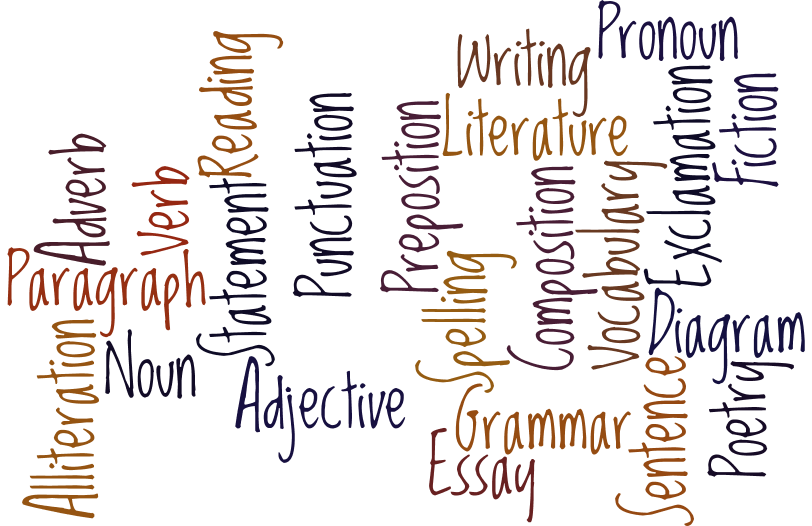 Vocabulary -
Vocabulary in Action - This is an enjoyable vocabulary program that incorporates a fair amount of grammar. Appropriate for advanced 3rd grade through 8th grade. My kids enjoyed this. We alternated using this and Wordly Wise.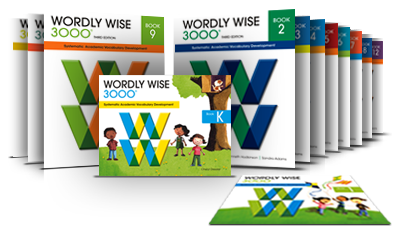 Wordly Wise - An excellent foundational program. Helps prepare children for state and standardized testing. Short lessons with a variety of activities help children learn more than just the meaning of words, but how to use and understand them. Available in lessons kindergarten through high school.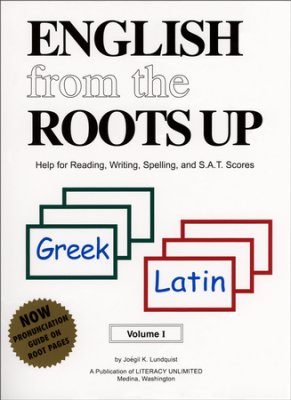 English From the Roots Up - I really love this resource. It is something you can do the way you want - either as instructed with flashcards and things - or just as short, simple assigned reading. The idea being that children learn the roots of words to better understand larger words they come across. Breaking down words to better understand them is a great skill to have. Suggested for all ages.

Word Up - I can't say enough great things about the Compass Classroom company. This particular item is entertaining, engaging and effective at helping kids learn the Latin and Greek Roots. They also provide free lessons to download to try out. Suggested for upper elementary through high school.
Handwriting -
A Reason for Handwriting - This is a fun and enjoyable program for elementary children. Easy lessons in just 10-15 minutes a day.
Handwriting Without Tears - A muiltisensory way of learning handwriting in a non-stressful way. Incorporates, writing, drawing, music and more. Ideal for children K-4th grade.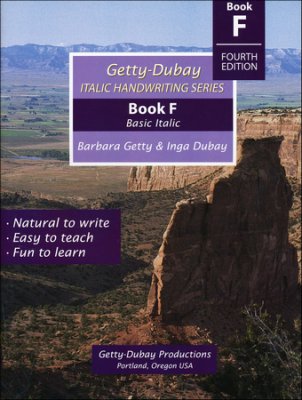 Getty-Dubay Handwriting- This is a very affordable series, that can be very idependent. It can be used with young children and older children that need to work on their handwriting a bit. The series includes print, italic and cursive. It also includes scripture based booklets, character building booklets, science based booklets and more. I really loved this series.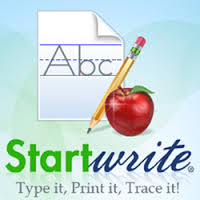 Startwrite - What a great idea - wish I had thought of it. What I loved with this golden little nugget, is that I could take any of the copywork I needed the kids to do. Whether it was working on memorizing their address, ABC's, a quote or verse, vocabulary - whatever it was - I could custom make their worksheets for handwriting and accomplish two tasks in one - handwriting and the other subject. This tool allows you to choose the type of writing - print, italic, cursive, the heaviness of the tracing lines and more. Great for all ages that need it.
Spelling and Phonics -
Building Spelling Skills - This is our favorite spelling program. It is super affordable, simple and gets the job done. Approrpriate for 1st-8th grade.
Sequential Spelling - This is also a fairly affordable curriculum. It is one that works well for children with dyslexia. Honestly the method makes sense. Available in levels 1-7.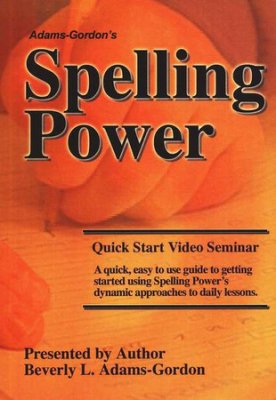 Spelling Power - This is a multisensory spelling program that takes just 15 minutes a day. With this multi-level program students will be on their way to mastering the 5,000 most frequently used words, phonetic principles, and spelling rules!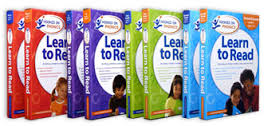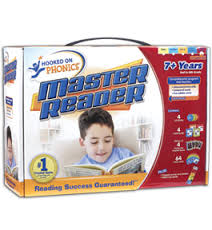 Hooked on Phonics - This was one of the first homeschooling items we purchased - the Learn to Read program. It was fantastic. I was able to teach my kids to read - even my two English as their second language kids. Hooked on Phonics combined with Explode the Code got my Ethiopian angels reading and writing within 4 months home. After that we moved all of our kids onto the Master Reader program - also highly reccomended. K-4th grade
Explode the Code - Before the Code, Explode the Code, Beyond the Code - an excellent series and it pairs perfectly with Hooked on Phonics. Easy and fun - these workbooks were quite enjoyable for all of my kids. Levels PreK-5th grade.
Grammar -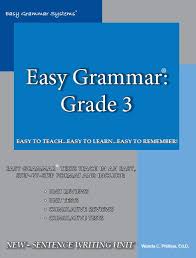 Easy Grammar - Simple, Daily Lessons - this just takes a few minutes to do. Can be very independently done. Grade levels 2nd-12th. Other items in this series include Daily Grams and Easy Grammar Plus.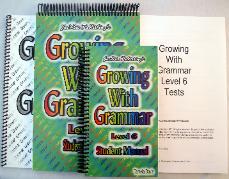 Growing with Grammar - I discovered this program through a friend, and and and so glad I did. This is an independent curriculum. Easy to understand lesson book with a straightforward and simple workbook. Available in 1st-8th grade levels.
First Language Lessons - A complete grammar text for the youngest student, First Language Lessons for the Well-Trained Mind, Level 1 uses copywork, narration, picture study, and other classical techniques to develop the student's language ability. An excellent option.
Writing -
Writing with Ease - In The Complete Writer series, Susan Wise Bauer turns every parent into a writing teacher. No experience is needed. This series has four levels. Depending on when you start, this series can work for children in 1st-5th grades.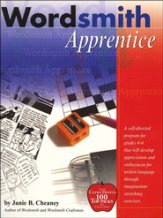 Wordsmith - This is a three book series. The Apprentice book is for children in 4th-6th grades. This is a clever book in which the student acts as a news reporter writing for the editor of a newspaper. Various grammar and writing techniques are studied. The next in the series is Wordsmith for 7th-9th grade, then Craftsman for 10th grade and up.
Jump In - This is a really fun writing program for both reluctant and eager writers. My kids enjoyed this very much. Appropriate for grades 4th-6th

Cover Story - This has to be my favorite middle school writing program. It is indenpendent - for the most part. It is very engaging and entertaining - yet very educational. It gave my kids opportunities to interview famous authors and successful you-tubers. The idea behind this curriculum is that the child will learn to write a wide variety of pieces all based around a subject matter that they choose. All of these pieces are pulled together to create their own magazine. We loved it!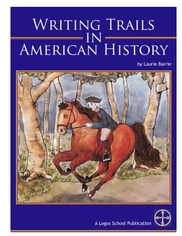 Writing Trails - This is a really nice - easy, laid back curriulcum. There are three books in this series. The first is American History - it integrates history, vocabulary, thesaurus, cursive practice and key word outlining. This is appropriate for 3rd-4th grade. The second in the series is Great Composers - it integrates learning about great composers of classical music such as Bach, Beethoven, Mozart, and Haydn with outlining, summarizing, and re-writing short biographies using techniques from IEW. This is appropriate for 4th grade. The last in the series is Men of Science - it integrates learning about science, vocabulary, thesaurus, & key word outlining. Suggested age for this book is 5th grade. Each book has about 13 lessons.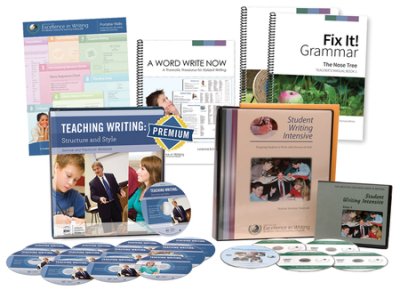 IEW - This is one of those programs that you are either in the "I Love It Camp" or your aren't. This is a very complete and thorough program. It works amazing for some and not for others. Definately worth checking into.
Essentials in Writing (EIW) - This is a 1st-12th grade curriculum that is taught by someone else on dvd. It is a VERY affordable option. Some parent interaction is needed for younger students - but for the most part this can be an independent program. This company has started to offer essay review for high school students for a small annual fee - an excellent option for parents.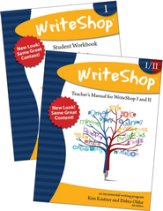 Write Shop - With books that take you from Kindergarten through high school - this is an excellent option with grammar, writing and activities.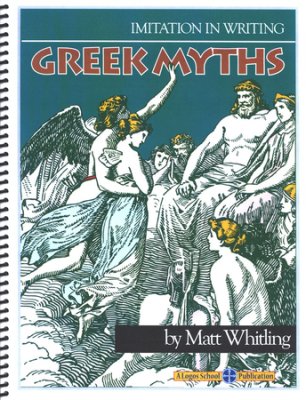 Imitation in Writing - Appropriate for 3rd-4th grade and up. The art of writing through imitation. There is alot of fun to be had with these books - titles include - Greek Myths, Medieval Legends, Greek Heroes, Fairy Tales and Aesop's Fables.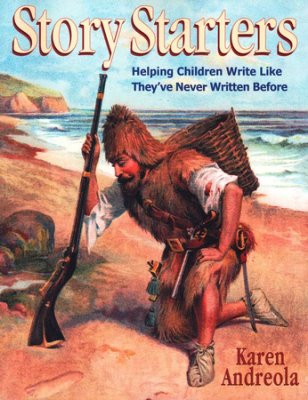 Story Starters - Excellent writing prompts for creative writing. Over 65 story starters - from Charlotte Mason Research. Appropriate for ages 8-18.

Write at Home - An online writing program for middle school and high school. Programs can be by specific topic - like creative writing or SAT prep, or can be semester or full year. This program allows the student to be accountable to someone other than the parent and they gain experience taking an online class.
Literature -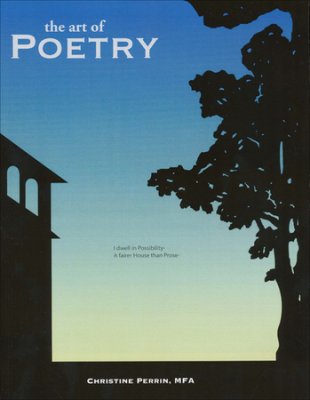 The Art of Poetry - This curriculum is meant for use by middle school and high school students. It is very flexible in how you may use it. It can be used all year long, short units over several years, a more intense unit over a few short months. This also makes an excellent class for a co-op.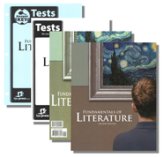 BJU Literature - This is an excellent curriculum for 7th-12th grade. It exposes the students to short exerpts of various pieces of literature. If you or your child prefer to read the entire literature piece - you might prefer to choose various books from an excellent book list and purchase corresponding literature guides.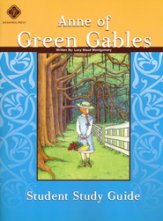 Memoria Press Literature - This company puts out excellent literature guides. Available levels are 1st-12th grade. A wide range of studies to choose from.
All in One -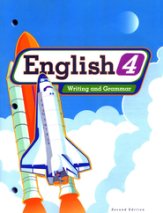 BJU English - This is a very complete English program. It includes writing and grammar, including diagraming. Available in levels 1st-6th grade.
Voyages - This is a very robust curriculum. Very complete. Grammar, writing, communication, reading, comprehension and more. This is an intense curriculum that may be overwheming to some - others will eat it up. 1st-8th grade.
Learning Language Arts Through Literature - This series incorporates reading, copywork, grammar and hands on activities. Often there will be exerpts of larger pieces of literature. If you prefer the read the entire piece - you can add that in as a read aloud. This is not an overwhelming curriculum - very good for the child that is not a big fan of reading and writing.