Ethics, Worldview, Logic and Philosophy - These are all subjects that help our young people build their moral center. Below are some things that our children enjoyed. Click on the curriculum title to read more.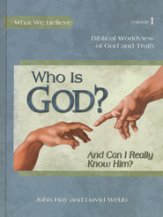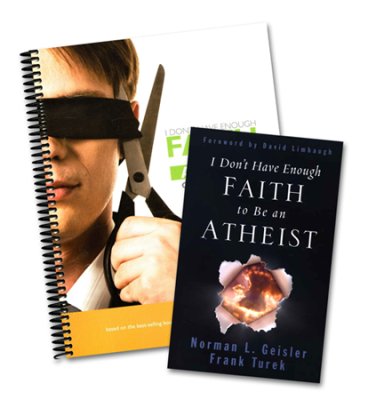 Apologia - I cannot say enough great things about the Whet We Believe series. It is multisensory - reading, activity books, audio cd and activities. This is a series of four books - truly had a huge and positive impact on our family. This series is great for elementary kids. There is a young journal and coloring book available and a regular journal for about 3rd to 6th grade. I Don't Have Enough Faith to be an Atheist is an excellent curriculum that can be done in one quarter. Appropriate for high school. DVDs for this set can be found on other websites, as well as a follow up - I Still Don't Have Enough Faith to be an Atheist.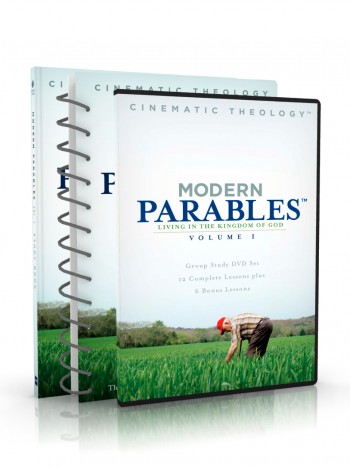 Modern Parables - A very well done series of small films to help families, teens, young adults and small groups better understand the parables of Jesus as applied to modern day. Modern Parables is an original film-based Bible study series on Jesus' parables. It uses short films combined with teaching by pastors and in-depth study materials to create an entirely new learning experience. Suggested age is 10 through adult. Excellent for co-ops.
Explorer's Bible Study - Excellent Bible study workbooks for ages pre-k through high school. With approximately 30 weekly lessons per book. We really enjoyed using this with our young kids. It was the first Bible curriculum we used.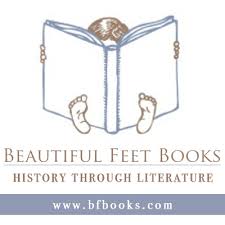 Beautiful Feet - Character Study - From the author - This pack of read-aloud favorites draws out character lessons from each text. A perfect way to bring more depth to your read-aloud time, the guide features discussion questions and scripture references designed to develop moral reasoning skills. Including notes for favorite read-alouds, new titles, and classics, this guide will take the guesswork out of choosing the best books by which to introduce children to great literature and foster a life-long love of reading. This course is not designed to be completed in any standard amount of time. It is designed to add value to you and your student's reading time and guide you to the best literature available. Available for grades K-6th.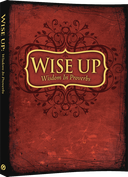 Positive Action - This is a program we recently used. We used the Wise Up! with our four jr high kids and it has been fantastic! So spot on! We read and discuss some of the lesson each day as a group and then leave some things for them to do on thier own. There are self evaluation worksheets and quizes. They also provide material for pre-k through high school. This series also makes great curriculum for church youth groups.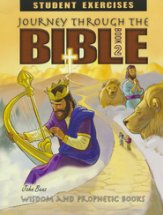 Journey Through the Bible - Suggested for 7th-9th grade. Text and exercise book available. Broken into four units, with 160 lessons total. This is a three book series. The text helps the students understand what they are reading in the Bible, while the exercise book helps them to learn to read the Bible closely and with care.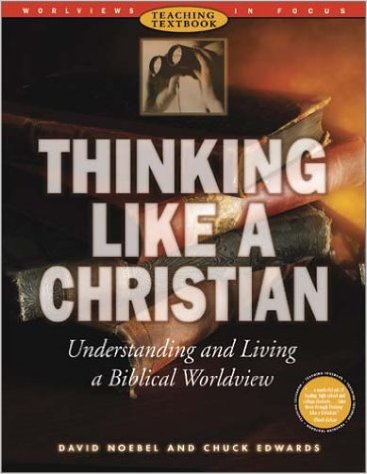 Thinking Like a Christian - This one-of-a-kind study lays the groundwork in the 10 disciplines: Theology, Philosophy, Biology, Psychology, Ethics, Sociology, Law, Politics, Economics, and History. This is a 12 week study for high schoolers.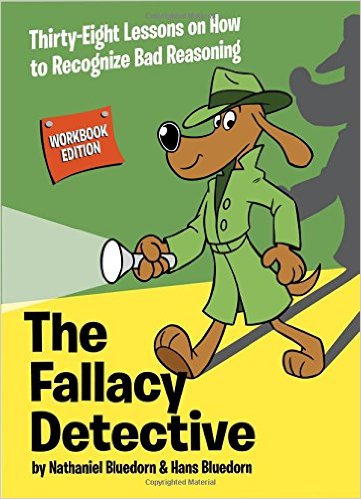 The Fallacy Detective - From the author - "WORKBOOK EDITION: Includes spaces for readers to write in their answers to the exercises. What is a fallacy? A fallacy is an error in logic a place where someone has made a mistake in his thinking. This is a handy book for learning to spot common errors in reasoning. - For ages twelve through adult, Fun to use -- learn skills you can use right away.- Exercises with answer key. Another excellent resource!
Thinking Toolbox - From the author - "This book is like a toolbox, full of different kinds of tools you can use for different thinking tasks. Just as you use the wrench in a regular tool box to fix the sink, so you can use the tools we give you inthis book to solve thinking problems.
-When it is dumb to argue, Using the scientific method, Five rules of brainstorming, Who has a reason to lie?, How to analyze opposing viewpoints, How to analyze evidence and sources, How to list reasons why you believe something, And much more.
We wrote this book for children and adults who want to learn logic and critical thinking skills." Excellent for jr high and high school. This books should follow The Fallacy Detective."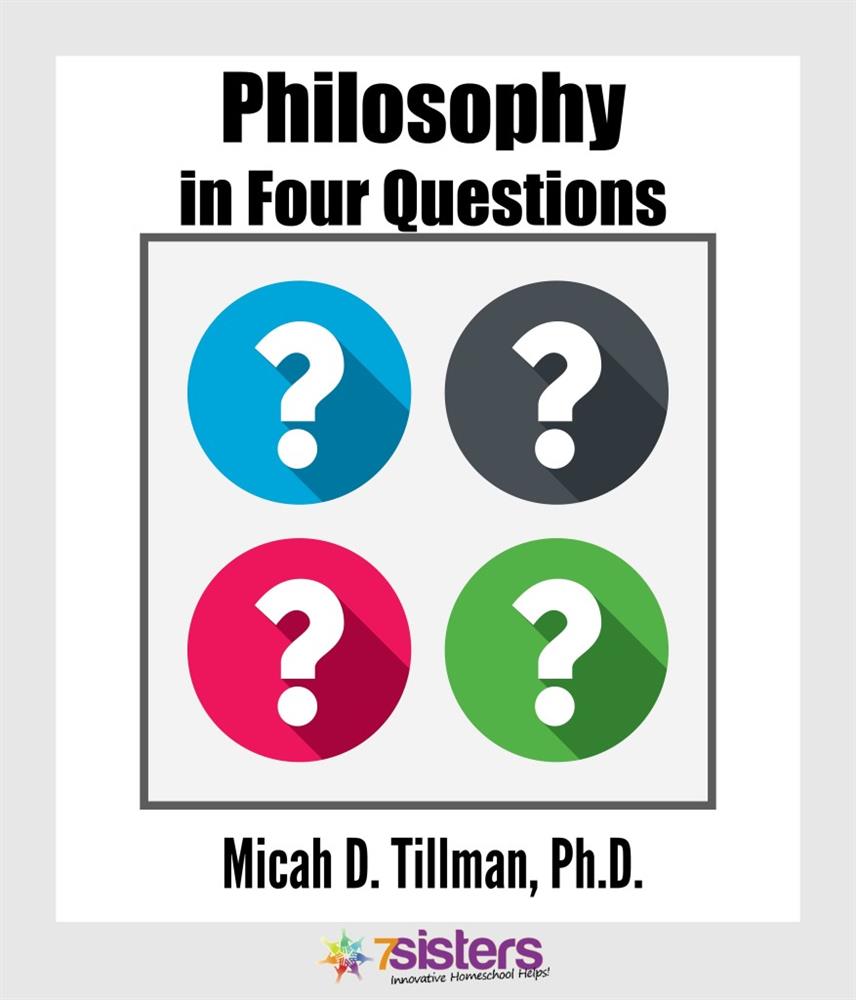 7 Sisters Philosophy in Four Questions - My oldest is really enjoying this unit. It is interesting and allows for great conversions between her and I. This isn't a "traditional" philosophy class - which is also great to have knowledge of. It is more of a thought provoking and life application course.
Compass Classroom Philosophers - This is a series in the Wester Culture curriculum that focuses on the Greeks and Philosophers. You can do one or all. There are books that go with the video series. Completing all four of the Greeks series constitutes one full year of work. Additionally, so does the Romans series. From the author - "Each year of Old Western Culture is a double-credit homeschool Literature and Social studies course. The double-credit assumes that the student will watch all the videos, read the required reading, answer the daily worksheets, and take 4 exams (one for each unit). This a robust course academically, and requires a lot of reading. Wesley Callihan will coach your student on how to approach the reading in the video."