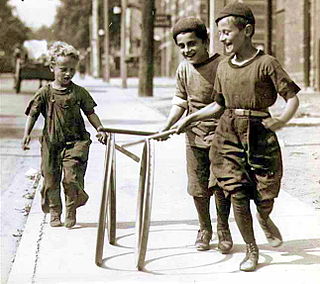 When I look at this picture I see simpler times, hard times, opportunity for growth, and joy. This is clearly an old photo - maybe from the 30's or 40's. So what is history good for? We all know that it is important to learn from history so that we don't repeat horrible mistakes that would impact us and generations to come. Why recreate the wheel - instead we take the progress from the past and improve upon for the future.
Here comes the next question - How do we teach history in a way that will be engaging and interesting? Hands on, Hands on, Hands on. Anytime you can make history hands on the children will engage more.
History is something I HATED as a kid - dates and names of old, far away places - who really cared anyway.
Well now that I am an adult and teaching my children history -I am a history NUT. I love old places and things and love to imagine what a beautiful country scene may have looked "back then".
I like to include my kids in some of the decision of what we study. Unit studies are great for this. They are typically short 4-8 week studies. A good unit study will be multi sensory - which appeals to a variety of learning styles and keeps people engaged.
Now that the school year has begun, or if you are like me, is about to begin, it is a great time to evaluate where you need to fill in, pick up an elective or two, sign up for that great online class for a third the price of the classroom one you were considering.
Here are the history curriculums we have have done and liked. I have listed the age groups that I think they are appropriate for.
You can find some of these and other items at the limited time only Homeschool Resources Bundle Sale
K-3rd- Learning with Magic Tree House books (this was my first year homeschooling - five kids, two that didn't speak English - so I went easy and light. We had alot of fun with this guide.

1st-4th - Story of the World volumes 1 and 2 - we never did the 3rd and 4th volumes.

K- 8th - Homeschool in the Woods - we loved this so very much. Excellent hands on craft projects while learning.

2nd-6th - Girls of American History - Great for my boys and girls, we all loved this and did it with two other families - we mixed this with Homeschool in the woods. Based on American Girl books.
2nd -6th - Historical Stories of Survival - Excellent for boys and girls. Hands on unit study based on the I Survived book series. Topics include History, Geography, Science, Survival and more. Each unit includes a custom made lapbook and file folder game.

4th-8th - History Revealed - Ancient Civilizations and the Bible.
5th-12th - Notgrass History - We found this and have enjoyed it very much. So far we have done Uncle Sam and You, America the Beautiful, World History, American History and Government.
Jr High and Sr High - Compass Classroom - This was very enjoyable for my kids who preferred a video and hands on projects rather than a standard text book. On this site you will find American History, Modern History and several other great items - many of which we have used and loved.
Sr High - 7sisters - History and Philosophy of the Western World. 7sisters has a wide variety of subjects, many of which can be done for a standard credit, college prep credit or AP credit. This is not a fluff or busy work curriculum - they are engaging and thought provoking without wasting time.