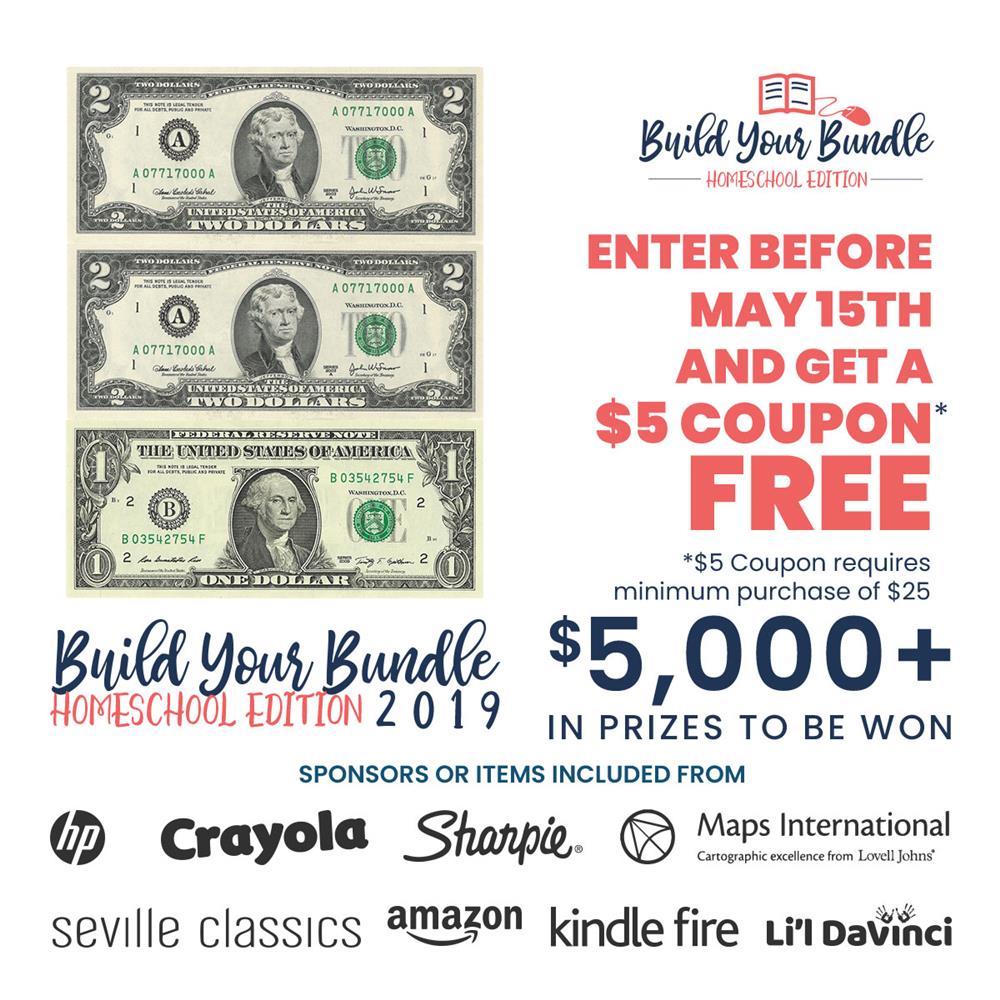 How Has the Build Your Bundle Changed and How Do I Get the Most Out of It?
#2019BYB (Referral)
What kind of products can you expect this year?
Great question!

We are so excited about the range of homeschooling resource types and levels of this year's offerings and just know you will be to!

You'll find:

21 online courses and memberships

22 Cathy Duffy approved products

Numerous selections for business-minded students

A multitude of resources for STEM studies

Charlotte Mason inspired materials

Curriculum ranging from preschool through high school

and much (much) more!
Now, let's dig into that new structure I mentioned earlier!
Last year, we conducted a survey that revealed that many individuals would like to see some structural changes to the Build Your Own Bundle (BYO Bundle).
Here's how things have changed:

The system employed in the past was multi-layered with three options at pre-set prices for a customer to build their own bundle. Customers could claim no more and no less than the number of products indicated on their chosen bundle offer. This year, we've removed those limitations, enabling our customers (that's you) to choose the exact number of products they want and need for their individualized curriculum.


This year, we have adopted a cleaner discount structure as follows:


o

With no differentiation between "premium" and "basic", a

ll products are eligible for the BYO bundle, which means
you can add anything you want to your BYO bundle.

o

The

retail value

of the bundle must reach a minimum of $100 to qualify for the discount but there are no product limitations as to how many need to be present in your chosen bundle

(e.g. in the past, typically 5 or 10 individual items)

.

o

The price of the BYO bundle will depend on the total retail value of the products in each customers BYO bundle. The higher the total retail value, the greater the savings. Plus, if you have a coupon code, you can apply that for additional savings!
o

The savings and check-out price will be determined by the following graduated discount structure (note: no coupon code is needed, the savings is automatically applied at checkout for customer ease):
Our hope is that these changes will:
Provide you more flexibility.

Minimize restrictions and give you ease of mind!

Get you through the checkout and on your way quicker (we know how busy you are)!

Ensure you have exactly what you need to develop lesson plans for the best homeschool year yet!
Enter the Giveaway Now and Get Your Coupon!